Scientific 3D Art & Visualization
I specialize in making computer-generated artwork for visualizing scientific concepts, mostly in the area of optics and photonics research. On this site, you can find a selection of older and newer 'artist's impressions' which I made for several different research groups. Next to (proposals for) cover illustrations of scientific journals, these images were for example used in publications, grant proposals and/or conference presentations.
A list of publications featuring my artwork can be found at the bottom of the page.
Journal cover art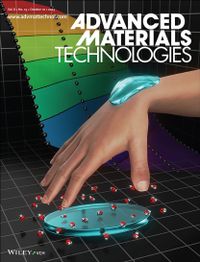 Cover of Advanced Materials Technologies, October 2023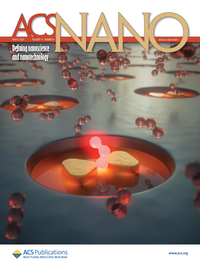 Supplementary cover of ACS Nano, May 2023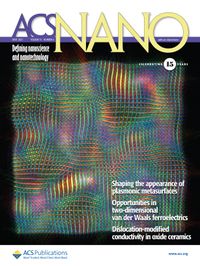 Cover of ACS Nano, June 2021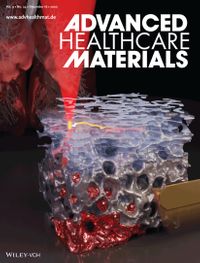 Cover of Advanced Healthcare Materials, December 2020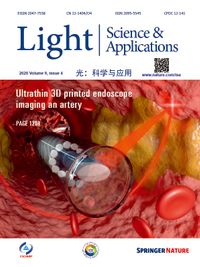 Cover of Nature LSA, August 2020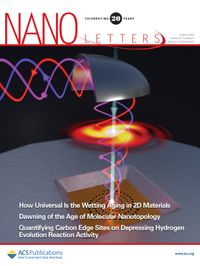 Cover of Nano Letters, August 2020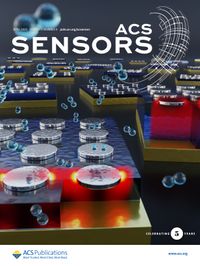 Cover of ACS Sensors, April 2020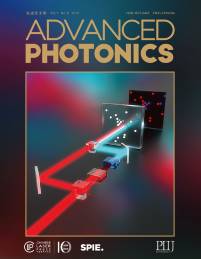 Cover of Advanced Photonics, September 2019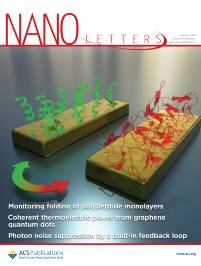 Cover of Nano Letters, January 2019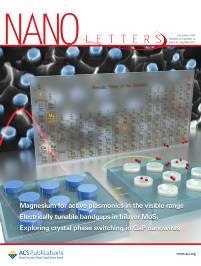 Cover of Nano Letters, December 2016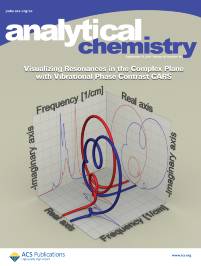 Cover of Analytical Chemistry, September 2010
Other scientific figures and illustrations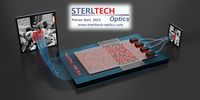 Image compression photonics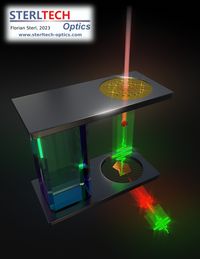 Photon-electron interaction without laser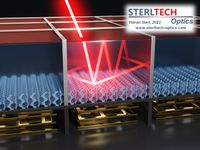 Photonic bandgap reflector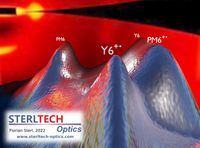 Spectroelectrochemistry of PM6:Y6 blends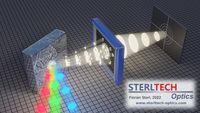 Distorted Wavefront Correction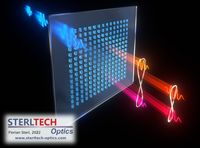 Spontaneous Parametric Downconversion (SPDC) metasurface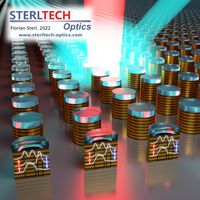 Second Harmonic Generation (SHG) metasurface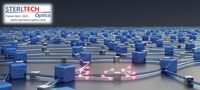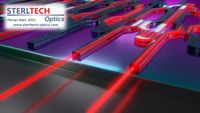 Steering Light within a Crystal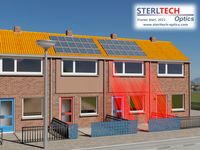 House with solar collectors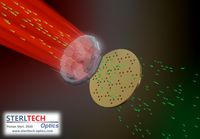 Ultrafast nanoimaging of the order parameter in a structural phase transition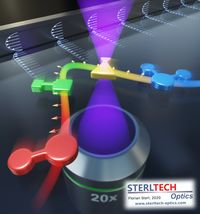 Universal Motion of Mirror-Symmetric Microparticles in Confined Stokes Flow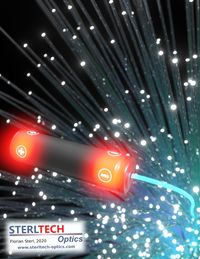 Investigating Batteries with Optical Fibers
List of publications featuring my artwork
Pflumm, S.; Wiedemann, Y.; Fauser, D.; Safaraliyev, J.; Lunter, D.; Steeb, H.; Ludwigs, S. Autonomous Adaption of Intelligent Humidity-Programmed Hydrogel Patches for Tunable Stiffness and Drug Release.

Adv. Mater. Technol.

2023

,

10

, 2300937. https://doi.org/10.1002/admt.202300937 (Cover image)
Herkert, E. K.; Bermeo Alvaro, D. R.; Recchia, M.; Langbein, W.; Borri, P.; Garcia-Parajo, M. F. Hybrid Plasmonic Nanostructures for Enhanced Single-Molecule Detection Sensitivity.

ACS Nano

2023,

17,

8453-8464.  https://pubs.acs.org/doi/10.1021/acsnano.3c00576 (Supplementary cover image)
Santiago-Cruz, T.; Gennaro, S.D.; Mitrofanov, O.; Addamane, S.; Reno, J.; Brener, I.; Chekhova, M.V. Resonant metasurfaces for generating complex quantum states.

Science

2022

, 6609,

377,

 991-995. https://www.science.org/doi/10.1126/science.abq8684
Ritter, F. (Max Planck Society). Metasurfaces offer new possibilities for quantum research
https://phys.org/news/2022-08-metasurfaces-possibilities-quantum.amp

Neusser, D.; Sun, B.; Tan, W.L.; Thomsen, L.; Schultz, T.; Perdigon-Toro, L.; Koch, N.; Shoaee, S.; McNeill, C.R.; Neher, D.; Ludwigs, S.. Spectroelectrochemically Determined Energy Levels of PM6:Y6 Blends and their Relevance to Solar Cell Performance. J. Mater. Chem. C 2022, 10, 11565. https://doi.org/10.1039/D2TC01918C (Inside front cover image)


Uppu, R.; Midolo, L.; Zhou, X.; Carolan, J.; Lodahl, P. Quantum-dot-based deterministic photon-emitter interfaces for scalable photonic quantum technology.

Nat. Nanotechnol 2021, 16, 

1308–1317

.  

https://www.nature.com/articles/s41565-021-00965-6
Wright, K. Steering Light Within a Crystal
https://physics.aps.org/articles/v14/s53

Presseinformation: Kristallstrukturen in Super-Zeitlupe
https://www.uni-goettingen.de/de/3240.html?id=6143

Sterl, F.; Herkert, E.; Both, S.; Weiss, T.; Giessen, H. Shaping the Color and Angular Appearance of Plasmonic Metasurfaces with Tailored Disorder.

ACS Nano

2021

,

15,

 10318-10327.  https://pubs.acs.org/doi/10.1021/acsnano.1c02538. (Cover image)
Erben, A.; Hörning, M.; Hartmann, B.; Becke, T.; Eisler, S.A.; Southan, A.; Cranz, S.; Hayden, O.; Kneidinger, N.; Königshoff, M.; Lindner, M.; Tovar, G.E.M.; Burgstaller, G.; Clausen-Schaumann, H.; Sudhop, S.; Heymann, M. High Precision 3D Bio‐printing: Precision 3D‐Printed Cell Scaffolds Mimicking Native Tissue Composition and Mechanics. Adv. Healthc. Mater 2020, 9, 2000918.  https://onlinelibrary.wiley.com/doi/10.1002/adhm.202000918. (Cover image)

Cornelissen, A. New method enables separation of microplastics from wastewater
https://innovationorigins.com/new-method-enables-separation-of-microplastics-from-wastewater

TU Delft researchers separate microparticles on the basis of their shape
https://www.tudelft.nl/en/2020/tu-delft/tu-delft-researchers-separate-microparticles-on-the-basis-of-their-shape/

Van Nielen, N.; Hentschel, M.; Schilder, N.; Giessen, H.; Polman, A.; Talebi, N. Electrons Generate Self-Complementary Broadband Vortex Light Beams Using Chiral Photon Sieves. Nano Lett. 2020, 20 (8), 5975-5981. https://doi.org/10.1021/acs.nanolett.0c01964. (Cover image)

3D-Bilder aus dem Inneren von Adern
https://www.uni-stuttgart.de/universitaet/aktuelles/presseinfo/3D-Bilder-aus-dem-Inneren-von-Adern/

Li, J.; Thiele, S.; Quirk, B. C.; Kirk, R.; Verjans, J.; Akers, E.; Bursill, C. A.; Nicholls, S. J.; Herkommer, A. M.; Giessen, H.; McLaughlin, R. A. Ultrathin monolithic 3D printed optical coherence tomography endoscopy for preclinical and clinical use. Light Sci. Appl. 2020, 9, 124.  https://doi.org/10.1038/s41377-020-00365-w. (Cover image)

Sterl, F.; Strohfeldt, N.; Both, S.; Herkert, E.; Weiss, T.; Giessen, H. Design Principles for Sensitivity Optimization in Plasmonic Hydrogen Sensors. ACS Sensors 2020, 5 (4), 917-927. https://doi.org/10.1021/acssensors.9b02436. (Cover image)

Uppu, R.; Eriksen, H. T.; Thyrrestrup, H.; Uğurlu, A. D.; Wang, Y.; Scholz, S.; Wieck, A. D.; Ludwig, A.; Löbl, M. C.; Warburton, R. J.; Lodahl, P.; Midolo, L. On-Chip Deterministic Operation of Quantum Dots in Dual-Mode Waveguides for a Plug-and-Play Single-Photon Source. Nat. Commun. 2020, 11, 3782. https://doi.org/10.1038/s41467-020-17603-9.

Pinkse, P. W. H. Quantum Key Establishment via a Thick Glass Fiber
https://nano-cops.com/2020/02/quantum-key-establishment-via-a-thick-glass-fiber/.

Uppu, R.; Wolterink, T. A. W.; Goorden, S. A.; Chen, B.; Škorić, B.; Mosk, A. P.; Pinkse, P. W. H. Asymmetric Cryptography with Physical Unclonable Keys. Quantum Sci. Technol. 2019, 4 (4), 045011. https://doi.org/10.1088/2058-9565/ab479f.

Taballione, C.; Wolterink, T. A. W.; Lugani, J.; Eckstein, A.; Bell, B. A.; Grootjans, R.; Visscher, I.; Renema, J. J.; Geskus, D.; Roeloffzen, C. G. H.; Walmsley, I. A.; Pinkse, P. W. H.; Boller, K.-J. 8×8 Programmable Quantum Photonic Processor Based on Silicon Nitride Waveguides. Opt. Express 2019, 27 (19), 26842–26857. https://doi.org/10.1364/OE.27.026842.

Grishina, D. A.; Harteveld, C. A. M.; Pacureanu, A.; Devashish, D.; Lagendijk, A.; Cloetens, P.; Vos, W. L. X-Ray Imaging of Functional Three-Dimensional Nanostructures on Massive Substrates. ACS Nano 2019, 13 (12), 13932–13939. https://doi.org/10.1021/acsnano.9b05519.

Linnenbank, H.; Steinle, T.; Mörz, F.; Flöss, M.; Cui, H.; Glidle, A.; Giessen, H. Robust and Rapidly Tunable Light Source for SRS/CARS Microscopy with Low-Intensity Noise. Adv. Photonics 2019, 1 (5), 055001. https://doi.org/10.1117/1.ap.1.5.055001. (Cover image)

Böhme, A.; Sterl, F.; Kath, E.; Ubl, M.; Manninen, V.; Giessen, H. Electrochemistry on Inverse Copper Nanoantennas: Active Plasmonic Devices with Extraordinarily Large Resonance Shift. ACS Photonics 2019, 6 (8), 1863–1868. https://doi.org/10.1021/acsphotonics.9b00716.

Watching nanoscale heat transport
https://www.icfo.eu/newsroom/news/4369-watching-nanoscale-heat-transport.

Tracking Ultrafast Hot-Electron Diffusion in Space and Time by Ultrafast Thermomodulation
https://www.eurekalert.org/multimedia/pub/200904.php.

Semenyshyn, R.; Hentschel, M.; Stanglmair, C.; Teutsch, T.; Tarin, C.; Pacholski, C.; Giessen, H.; Neubrech, F. In Vitro Monitoring Conformational Changes of Polypeptide Monolayers Using Infrared Plasmonic Nanoantennas. Nano Lett. 2019, 19 (1), 1–7. https://doi.org/10.1021/acs.nanolett.8b02372. (Cover image)

Sterl, F.; Linnenbank, H.; Steinle, T.; Mörz, F.; Strohfeldt, N.; Giessen, H. Nanoscale Hydrogenography on Single Magnesium Nanoparticles. Nano Lett. 2018, 18 (7), 4293–4302. https://doi.org/10.1021/acs.nanolett.8b01277.

3D gedruckter Sensor mit Adlerblick
https://www.photonikforschung.de/service/nachrichten/detailansicht/3d-gedruckter-sensor-mit-adlerblick.html.

Harlos, J. Superzeitlupe für Plasmonenwirbel
https://www.weltderphysik.de/gebiet/materie/news/2017/superzeitlupe-fuer-plasmonenwirbel/.

Sterl, F.; Strohfeldt, N.; Walter, R.; Griessen, R.; Tittl, A.; Giessen, H. Magnesium as Novel Material for Active Plasmonics in the Visible Wavelength Range. Nano Lett. 2015, 15 (12), 7949–7955. https://doi.org/10.1021/acs.nanolett.5b03029. (Cover image)

Goorden, S. A.; Horstmann, M.; Mosk, A. P.; Škorić, B.; Pinkse, P. W. H. Quantum-Secure Authentication of a Physical Unclonable Key. Optica 2014, 1 (6), 421–424. https://doi.org/10.1364/OPTICA.1.000421.

Vos, W. L.; Tukker, T. W.; Mosk, A. P.; Lagendijk, A.; IJzerman, W. L. Broadband mean free path of diffuse light in polydisperse ensembles of scatterers for white light-emitting diode lighting. Appl. Opt 2013, 52 (12), 2602–2609.  https://doi.org/10.1364/AO.52.002602.

Beter zicht op verdwalend licht leidt tot efficiëntere witte led's
https://www.engineersonline.nl/nieuws/id21374-beter-zicht-op-verdwalend-licht-leidt-tot-efficientere-witte-leds.html.

Jurna, M.; Garbacik, E. T.; Korterik, J. P.; Herek, J. L.; Otto, C.; Offerhaus, H. L. Visualizing Resonances in the Complex Plane with Vibrational Phase Contrast Coherent Anti-Stokes Raman Scattering. Anal. Chem. 2010, 82 (18), 7656–7659. https://doi.org/10.1021/ac101453s. (Cover image)